Start your skincare journey with Beauty Above… We believe we have the answer to change your skin for the better with our fantastic range Environ and Advanced Nutrition Programme.
Prominent Cape Town plastic surgeon Dr Des Fernandes was a pioneer in being one of the first to use Vitamin A to ensure a genuine visible effect on the quality of the skin.
The introduction of Vitamin A into skincare formulations was a groundbreaking development, because it offered benefits to our skin. Through this research, he discovered the essential role of Vitamin A in skin health and he became determined to create a range of skincare products that would maintain healthy skin.
Out of this the Environ company and skin range was born. The scientifically proven efficacy of its products makes it one of the cult favourites among those in the know. Environ is acclaimed by international beauty editors, skincare therapists and dermatologists alike.
Vitamin A is the cornerstone ingredient in the Environ Skin Care philosophy and just be replaced daily for skin to stay healthy and resilient. When combined with other essential nutrients, like antioxidants and peptides, the long-term enhancement of skin becomes clearly visible.
Environ Ionzyme DFII
The Environ Ionzyme DFII machine is the first to combine the use of active Sonophoresis and intensified Iontophoresis. This unique combination of gentle pulses and sound waves along with the active ingredients enhance the vitamin penetration by 4000%. It is driven deep into the skin to help soften lines and reduce pigmentation marks.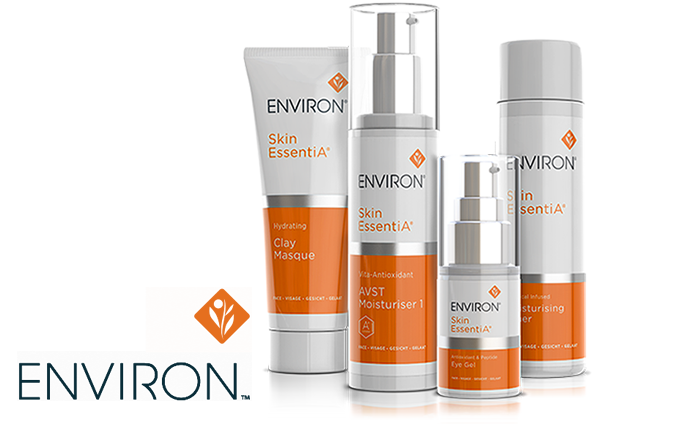 "Really, Really good! I've been going to Beauty Above Bromley for so many years – I wouldn't go anywhere else! Ashley is amazing! It's so nice to go and have a chat and feel welcomed. I would recommend Beauty Above Bromley salon to anyone who's new to beauty treatments i.e. waxing = amazing results. Xx"
" LOVE, LOVE, LOVE the ladies at Beauty Above Bromley! Everyone is so friendly, very professional and always welcoming. Thanks – you beauties!"
"Fantastic beauty salon treatments in Bromley, flexible appointments and amazing value. Ashlee makes you feel at ease the moment you walk in and the whole experience is lovely! Thank you!"